We're dedicated to building a team of motivated and bright talent from different ethnicities. We believe in the value of culture, and put an emphasis on finding the right people, who approach their work with innovation and passion.
Are you a person with strong I.T background ?
Do you have a confident of winning strategy When you have the hunger to achieve ?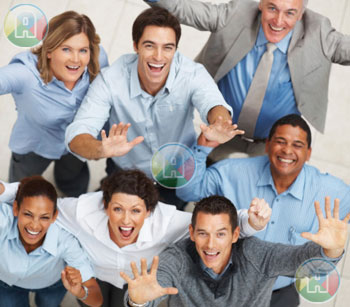 AyadiPro is always interested in people who want to make a difference.
If you are interested in joining our team please send your cover letter and resume to [email protected].
We believe that employees are the most important resource of each organization and the diapason of scopes are from programmers to content writers.
Fully supporting this view, AyadiPro always hiring highly qualified and motivated specialists and offers excellent work conditions and professional career opportunities.
At AyadiPro we are making the work fun and making the fun pay off. As one of the Silicon Valley Companies we welcome the candidates with positive attitude and I.T . The ideal place to be in for those who like to work in an environment that brings together consistency and productivity.
If you are a Web or mobile Developer, Programmer, web designer, graphic designer, project manager, Content writer or Editor, Producer, Videographer or Internet Marketing specialist and If you would like to join us, mail your Resume to: [email protected]
---
Frequently
Asked
Questions
- What Happens with My Application after You Receive It?
In case that AyadiPro doesn't have an available position matching your educational background and qualification, your application is stored in our database, which is used every time we are looking for new employees or a contractors. Thus we have the opportunity to invite you for an interview when we are in position to offer you a job corresponding to your competencies, regardless of when you have filed your application.
- Should I Send Again My Documents if I Decide to Apply Again After Some Time?
It is not necessary to send us again your application, because we already have your data in our database. We recommend you to send new documents if you want to inform us for recent changes in your educational or professional background.