DEVELOPING
INNOVATIVE
APPS
Transformative
&
Secure
Mobile
Apps!
AyadiPro offers complete, end-to-end services for mobile application development across all major platforms including Apple iOS, Google's Android, RIM's BlackBerry, as well as Microsoft's Windows Mobile.
With our extensive experience in the development world we cannot just give you a technical hand but can be your strategic partner in leveraging this dynamic mobile world towards increased business efficiency and effectiveness.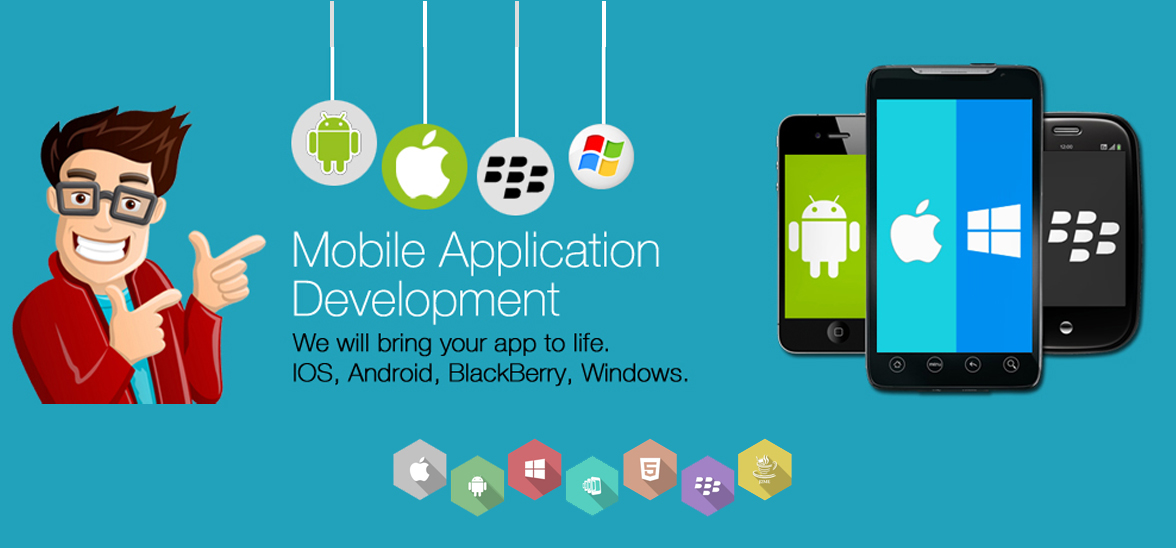 Our wide ranging services in mobile application development includes-
MOBILE STRATEGY
We can partner with you as a consultant wherein we will understand your business requirements and provide you with the right solution. Our experience and knowledge of mobile technology coupled with in-depth research of your domain and the passion to excel ensures that we deliver killer strategies for your business.
DESIGN
Design is one of key determinants of an application's success. Nothing beats an aesthetically pleasing UI that delivers a smooth flowing user experience. Our design team is filled with creative artists who can think out of the box to come up with trend-setting and unique design patterns while maintaining a perfect user experience.
DEVELOPMENT
We have one of the most experienced mobile application development team in the area today. From simple games, to complex enterprise level apps – we can get it done it all. Always at the cutting edge of technology, this is indeed a team you can depend on.
PROJECT MANAGEMENT
Applying creativity and innovation have not compromised on organizational requirements. We have a highly efficient project management system in place that helps keep track of every minute progress of all the projects and nullifies the scope for any ambiguity. Our project managers are best of the lot and while managing the project comes naturally to them; proactive communication with a customer centric approach lies in the heart of AyadiPro's organizational culture.
.
QUALITY ASSURANCE
Quality is of essence in the highly competitive app development space. We have a specialized QA team that conducts rigorous review and testing to ensure every app we develop is bug-free and runs smoothly. Our QA initiatives are not just geared towards detecting problems but also to come up with precise solution and improvement suggestions for the overall betterment of the app.
DEPLOYMENT AND MAINTENANCE
App deployment is a delicate process where a single error can get your app rejected. That's why; we provide specialized services in app deployment wherein our experienced deployment experts will assist you in deploying your app. We also offer customized app maintenance programs to ensure that your app is updated on-time and runs well on all intended devices and platforms.
---
Contact us today to find out how our Mobile App developers in AyadiPro can help you. We Love what we do and we expect excellence in all we do !
---